" THE SCOTS COLLEGE - LE COLLEGE DES ECOSSAIS " à Montpellier
by Sir Patrick GEDDES


A complete, living symbol of his life's work





D'Edimbourg à Montpellier en passant par Bombay
L'héritage vivant et symbolique de l'œuvre de toute une vie
Penser l'Anthropocène

Colloque « Thinking the Anthropocene » au Muséum national d'Histoire naturelle de Paris et à Sciences Po Paris. 13-14-15 novembre 2013

Comment l'Anthropocène, cette période géologique nouvelle dans laquelle nous sommes entrés, remet-elle en question les fondements des sciences sociales ? Comment notre conception traditionnelle du monde est-elle chamboulée par l'irruption de ce nouvel âge géologique, dans lequel les humains sont la principle force de transformation de la Terre ? Pour la première fois en France, le philosophe allemand Peter Sloterdijk livrera sa vision de l'Anthropocène lors d'une conférence exceptionnelle, qui conclura la première journée du colloque "Thinking the Anthropocene" à Sciences Po. Sa conférence sera ensuite discutée par Bruno Latour et Clive Hamilton, dans un échange à trois voix.

LE COLLEGE DES ECOSSAIS >>>
Résidence internationale étudiante fondée en 1924 par Patrick Geddes à l'Université de Montpellier
Le pavillon des Ecossais d'Edmond Leenhardt et le pavillon des Hindous de Franck Mears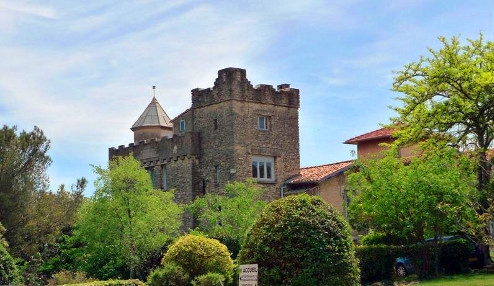 Cliché Y. Comte, DRAC LR, ministère de la culture, 10/05/2012
Colloque - exposition Montpellier 2012
Journées d'Etudes Patrick Geddes au Collège des Ecossais à l'Université de Montpellier
10 et 11 Mai 2012 >>>
Patrick GEDDES, Architecte de paysages et médecin de l'environnement
du samedi 15 au vendredi 28 septembre 2012 >>>
La GOOD FOOD MARCH du 25 août, Munich au 19 septembre 2012, Bruxelles

EL SIGNIFICADO DE LA VIDA
VIVENDO DISCIMUS - ESCUELA DE VIDA
Ceuta - España >>>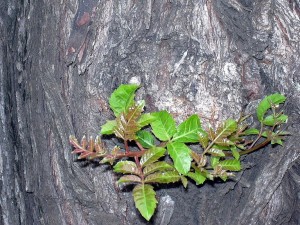 Institut International de géopoétique >>>
PERSPECTIVES OUVERTES, Biologie, Sociologie, géopoétique
par Kenneth WHITE >>>
PATRICK GEDDES WORKS
Vivendo Discimus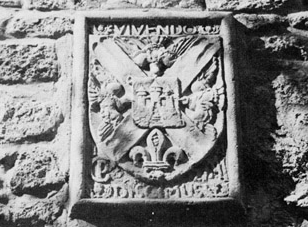 By Living We Learn
LA VIE DU COLLEGE DES ECOSSAIS
Première résidence étudiante internationale en France
fondée par Patrick Geddes en 1924
"College des Ecossais, Montpellier" : Verse about the Scots College by Patrick Geddes >>>
1928 : Le Collège des Ecossais à l'Université de Montpellier >>>
The Scots College at Montpellier University
1983 : L'Association Patrick Geddes, André Schimmerling et Le Carré Bleu >>>
1997 : The Outlook Arts Cabinet - Installation Friday 11th July >>>
et
The new Geddes Web - Site established by Mike Small of Edinburgh University >>>
2004 : Célébration du 150ème anniversaire de la naissance de Sir Patrick Geddes >>>
Association France-Ecosse
2013 : Le site, dans sa totalité, est classé au titre des Monuments Historiques >>>
: The totality of the site is classified as historical monument >>>
Patrick Geddes in Edinburgh's Old Town

Lady Stair's Close >>>

Sir Patrick Geddes Memorial Trust, Scotland >>>
Patrick Geddes' writings - NLS Edinburgh
TWO ESSAYS : Life and its science - The Scots Renascence

BIOLOGY - HOME UNIVERSITY LIBRARY of MODERN KNOWLEDGE - " WHAT IS LIFE ? "

ESSENTIALS OF SOCIOLOGY IN RELATION TO ECONOMICS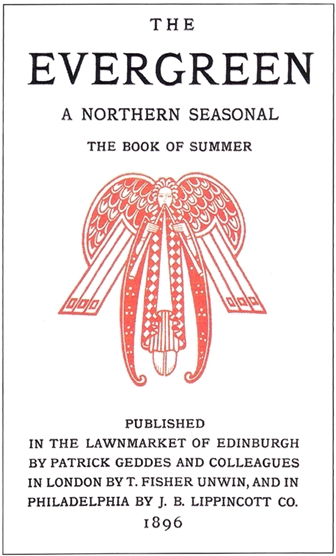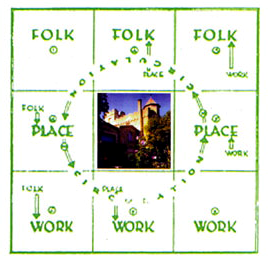 Site web conçu et réalisé par Sabine Kraus, architecte et chercheur - Montpellier